Trends
The phoenix is a long-lived bird reborn from the ashes of its predecessor, and which dies in a spectacular display of flame and fire.*
In the case of our shower trays, ash dust is simply transformed into a solid, beautiful form, giving rise to our Ash model to create long-lasting settings which will never go out of fashion, irrespective of new trends.
Ambientes
In this setting our Ash model stands out among the light grey textures of the concrete walls and the warmth of the wooden flooring. Perfect in combination with whites, greys, chrome and natural wood.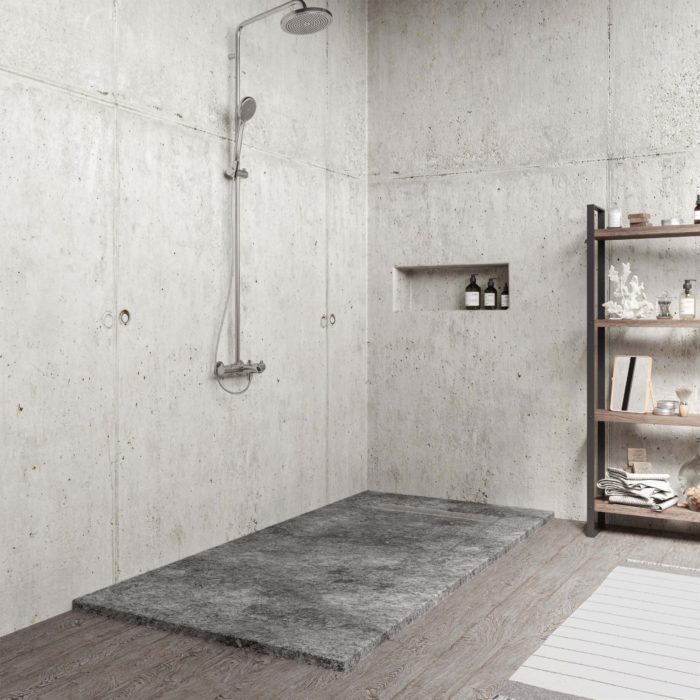 A new member of the Stone collection
In the Stone Collection the main feature is stone in its different tonalities, textures and hardness, in particular gray, slate and earth, according to this color chart.

The shower tray Ash, the phoenix that rises from the embers, is available in two drain designs:
Step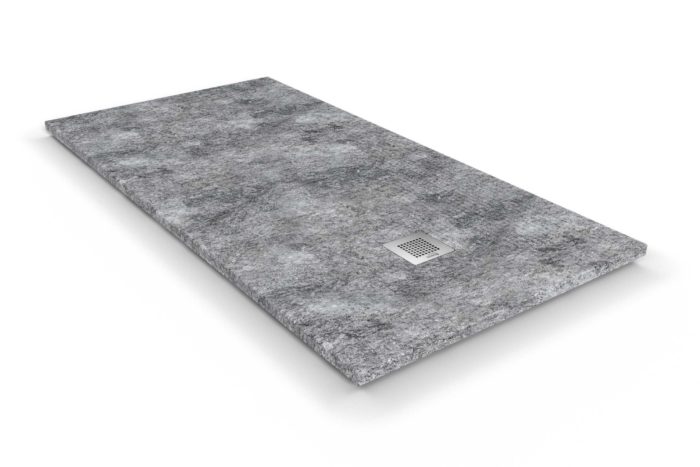 Surface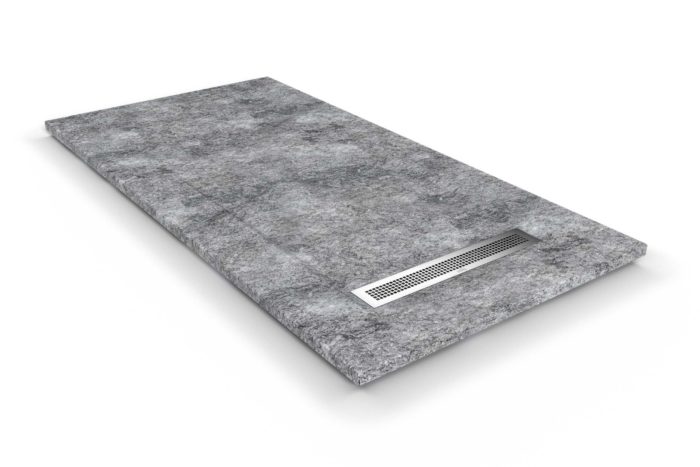 Safety, protection and cleanliness
Our shower trays are completely aseptic thanks to their high density, while their non-slip surface offers improved safety. They can also be effortlessly cleaned, and withstand the chemical products typically used in the bathroom. Just look at the beautiful end result!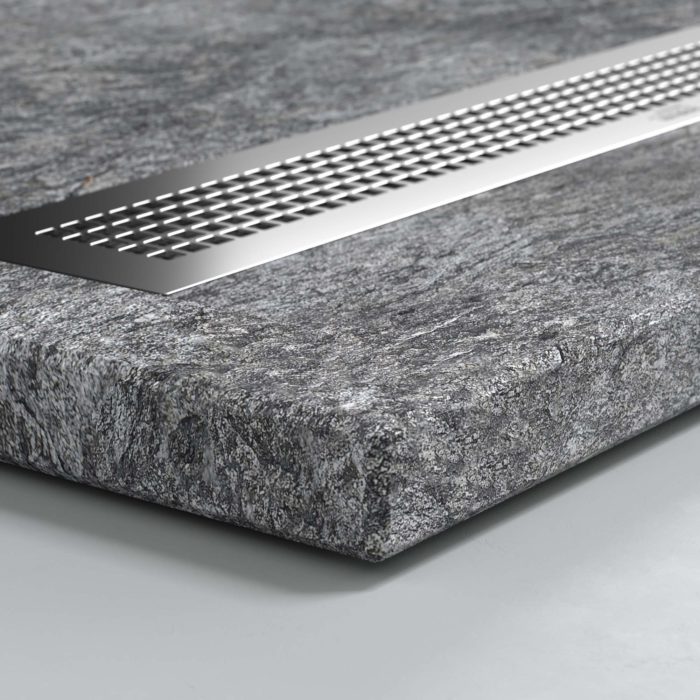 Ash, the phoenix of shower trays 
More inspirations like Ash – the phoenix that rises from the embers in our Pinterest.
*Source Wikipedia