Trends
Onyx is the stone of the moment, as it absorbs negative energy and purifies the atmosphere. White onyx has waves sweeping across its structure like a watercolour. It is this textural quality and luminescence that makes onyx such a highly prized stone among architects and interior designers of luxury hotel and accommodation projects, for use in interiors, bathrooms, kitchens, countertops and showers, as it conveys one of the most elegant and sophisticated effects to be found anywhere in nature.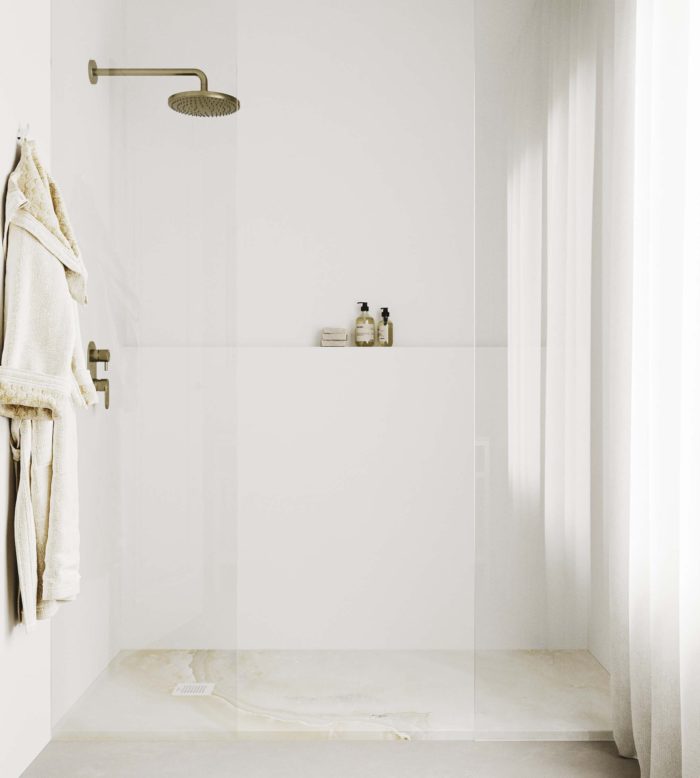 Spaces
An ambience suffused throughout with white: the wall, the floor, the linen, and above all the light which floods everything with its presence, providing the calm, balance and clarity that your bathroom needs. Minimalism in the composition and details, irradiating an overall sense of elegance, transporting you to distant, mythological lands, surrounded by Mayan archaeology and culture.
Onyx – Fill your bathroom with light, Nature collection
The Nature collection is made up of our shower trays with an exotic natural stone look, comprising the models: Amber, Bahia, Calacatta, Marble, Markina and Onyx.
We have already shown you Calacatta, Marble and Markina via social media; Bahía was featured just recently, and keep an eye out for Amber, which also has a surprise in store.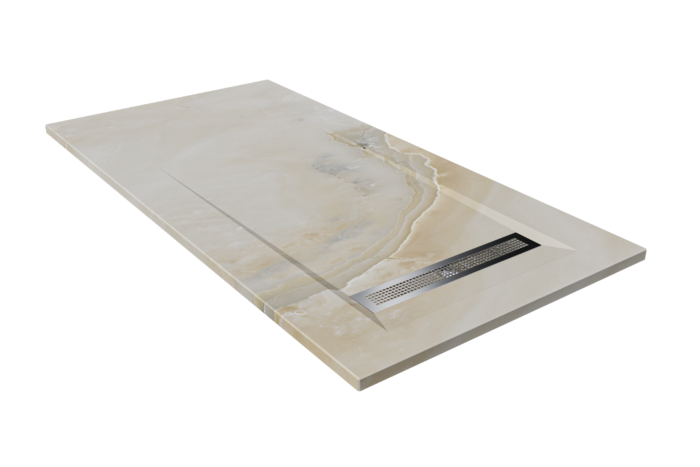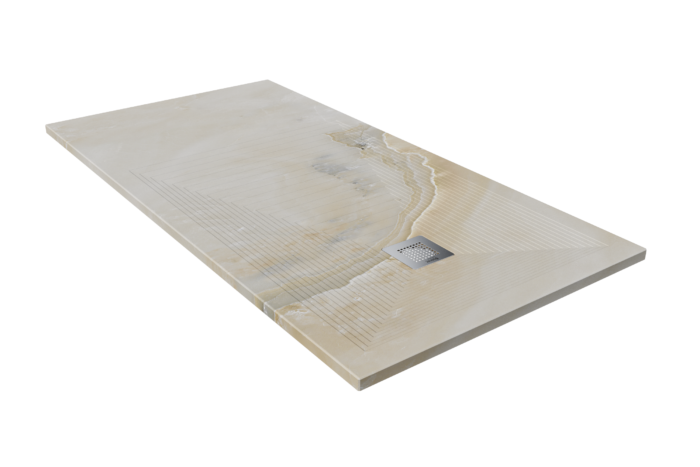 Drain cover available in the step version, as in this layout, and also in the surface version.
Bath trends 2021: Refreshing Creativity
This return with new models to refresh and modernise the Print range fits in with the new bathroom trends for 2021, while also offering you the chance to create the shower tray of your dreams, with a design tailored to your needs. Even if you have never seen it before, we can make it.
More from our Nature collection on our Pinterest.
Other references of interest that could help inspire you, the way they inspire us.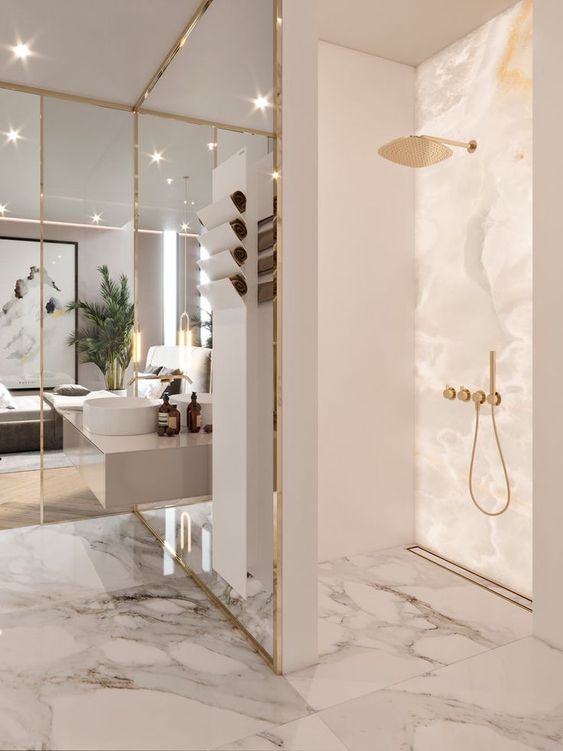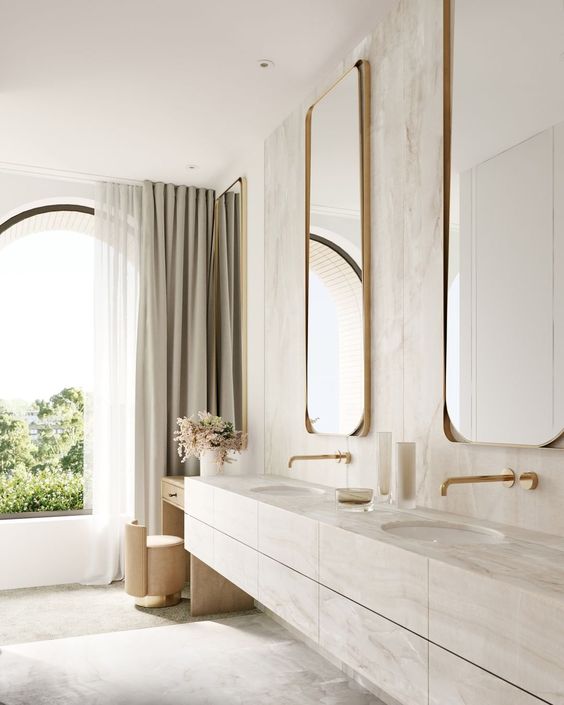 Other inspiring elements