Trends
Our summeriest atmosphere: a cosy shade, a hundred-year-old oak shower tray, an evocative hammock and turquoise reflections from the Adriatic Sea in the background… You choose: a shower before a nap to get all the salt off your skin or afterwards 😉 Are you ready for the summer?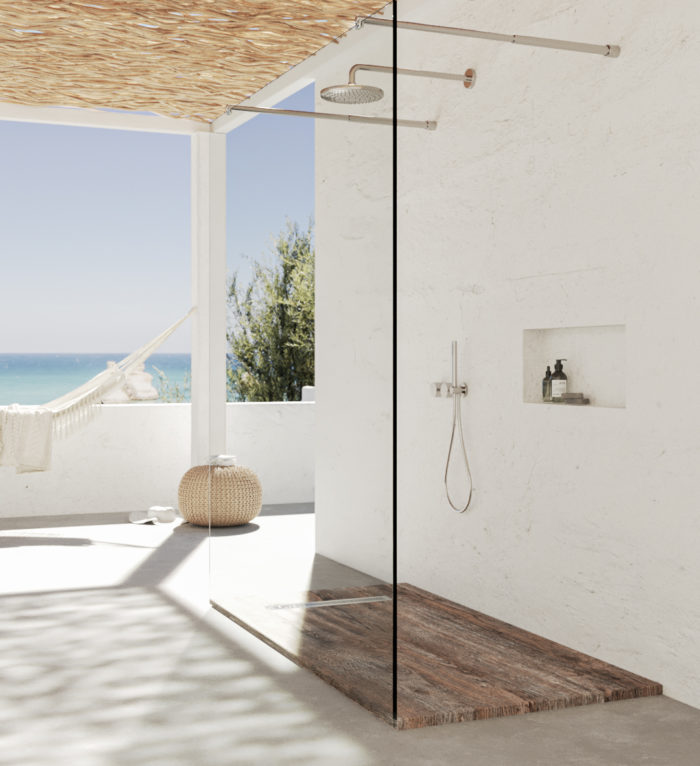 Atmospheres
With impressive blue veins imitating oak, our Oak shower tray is a perfect fit in this completely white atmosphere: walls, accessories and even the silver faucets. Only the blue of the Adriatic Sea clashes with this all-white, country Mediterranean look.
Oak from the Wood Collection
The Wood collection is made up of the following models: Alberta, Cajun, Ebony, Oak, Rustik and Sequoia. Ebony was the first and only one we've presented to date from this Wood collection. We've been showing you Alberta, Cajun and Sequoia in new atmospheres in social media; however, Rustik is yet to be seen.
In any case, some things never change.  All of our collections are always available with two drain models: step and surface.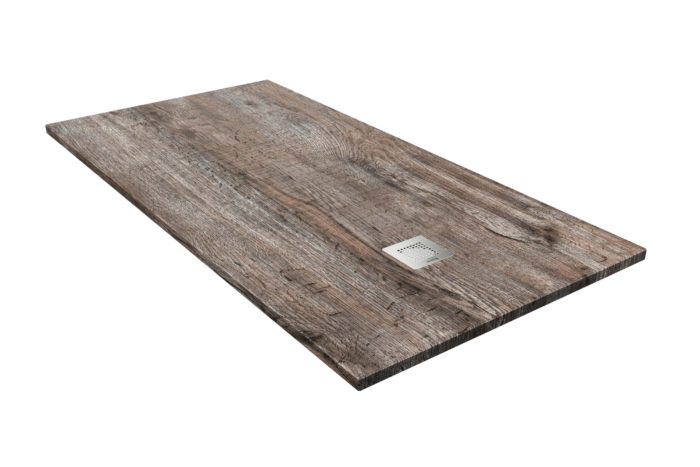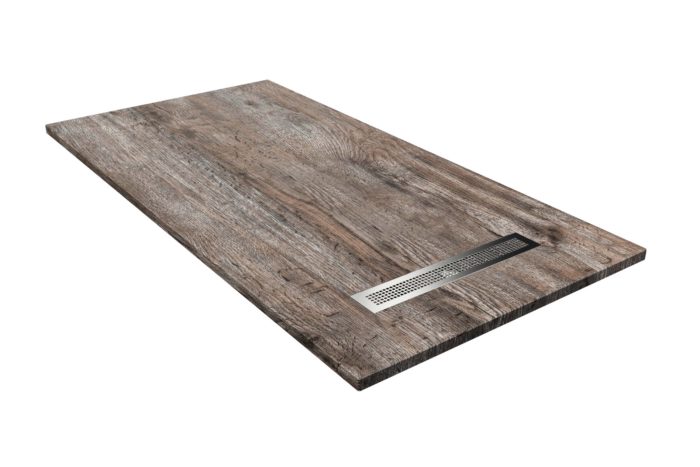 Bathroom Trends for 2021: Refreshing Creativity
These all-new models, which rejuvenate and modernise the Print range, are in line with the new bathroom trends for 2021.  They also make it possible to create that shower tray you've always dreamed of with a custom design that matches your needs. Even if you've never seen it before, we can do it.
More on our Wood collection at our Pinterest account.
Other interesting references that help inspire you just as they inspire us.