Trends
I spy with my little eye…
Cracked skin
An autumn garden
A solitary wait
… something beginning with S…
Splash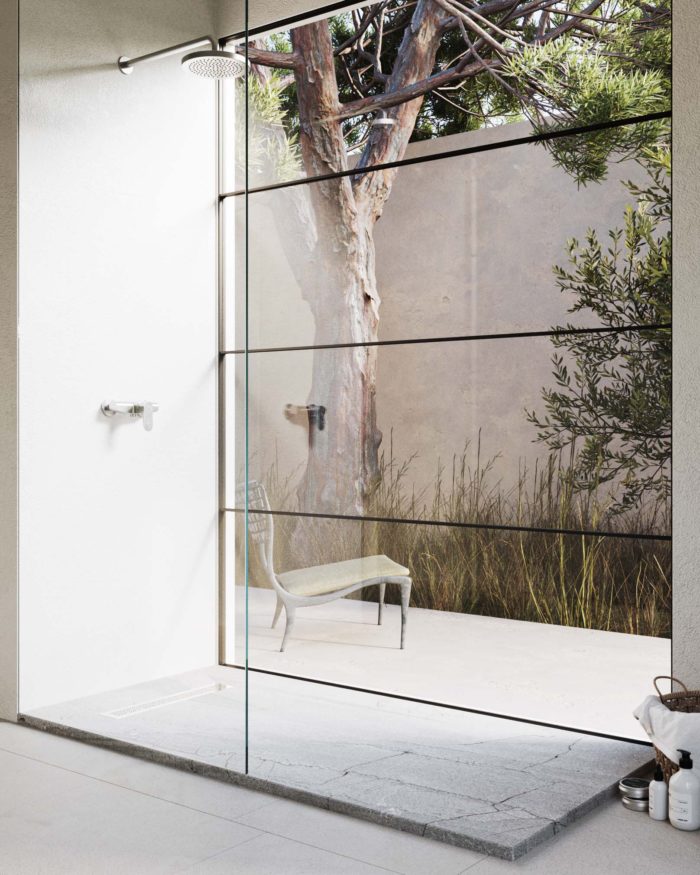 Atmospheres
The immense window is the indisputable focus of this bathroom where our Splash shower tray has been easily integrated, framed by the window. If it weren't for the cracked decoration, Splash could very well hide itself between the floor and that window. The silver grating (Surface, in this bathroom) coordinates with the faucet and shower head making it almost seem like water will start to come out at any time, taking you back to nature – inside and out, the living and non-living.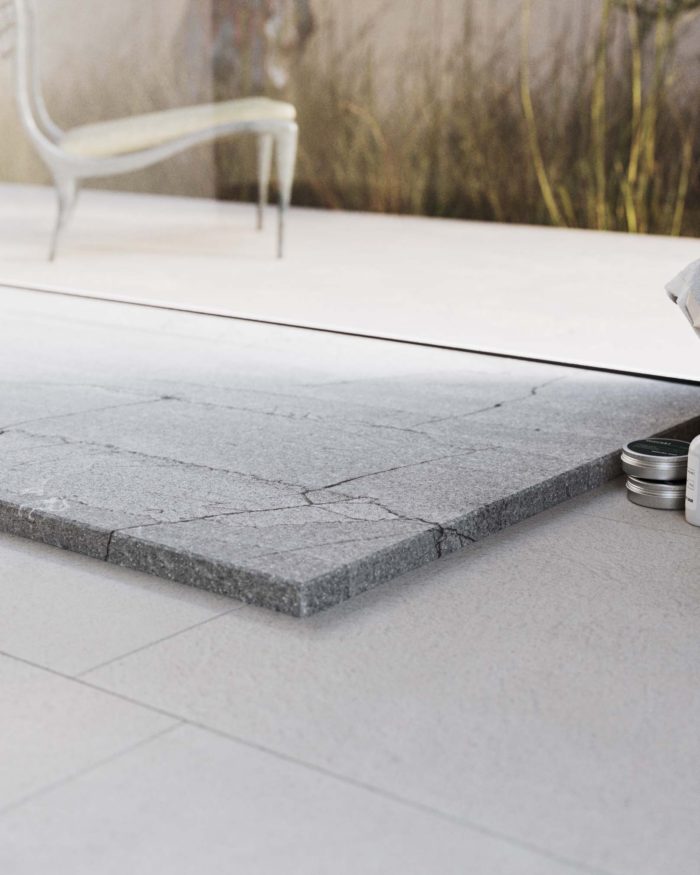 Bathroom Trends for 2021: #newgeneration
These all-new models, which rejuvenate and modernize the Print range, are in line with the new bathroom trends for 2021.  They also make it possible to create that shower tray you've always dreamed of with a custom design that matches your needs. This new collection is the epitome of our motto: Even if you've never seen it before, we can do it.
We've gone from the black and gold Obsidian to Borghini white marble as well as the refreshing tutti-colori Stracciatella and mimetic Lunar somewhere in between to now present cracked Splash – Droplets that take you back to nature.
There is no limit to the creativity in this all-new series of shower trays which are not found in the current collections or catalogue.
More on bathroom trends for 2021 at our Pinterest profile.
Here are a few interesting references that have inspired us. We hope they'll bring you a whole world of possibilities just like they did for us.