Trends
As if a Juan Gris painting – that's how we see our shower tray. A flattened and squashed still life rebuilt. A nearly monochrome piece with precisely carved completely unspontaneous folds and grooves. A refined collage created totally in greys.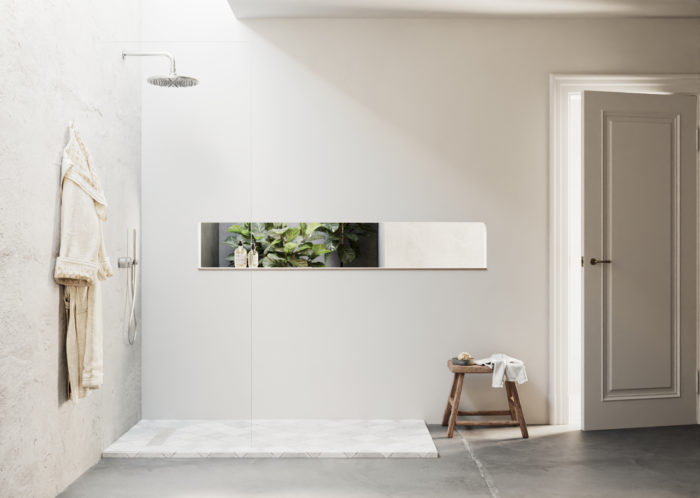 Spaces
This timid bathroom offers a glimpse through door and window openings. Upon entering, one discovers a powerful harmonious blend of colours and materials. Polished cement on the walls and floor over which our Tiles really stand out with their so specific and characteristic grid shape.
This old bathroom comes alive and is filled with light with this grid shower tray which connects the inner space with the outer area. What could there possibly be on the other side of the door?
Tiles grid design shower tray – Stone collection
The renewed Stone Collection, where de main feature is Stone in different tonalities, textures and hardness, includes the following shower trays models: Cement, Granite, Grungy, Rock, Stone and Tiles.
We have already shown you Cement and Rock via social media; Grungy and Granite were featured just recently.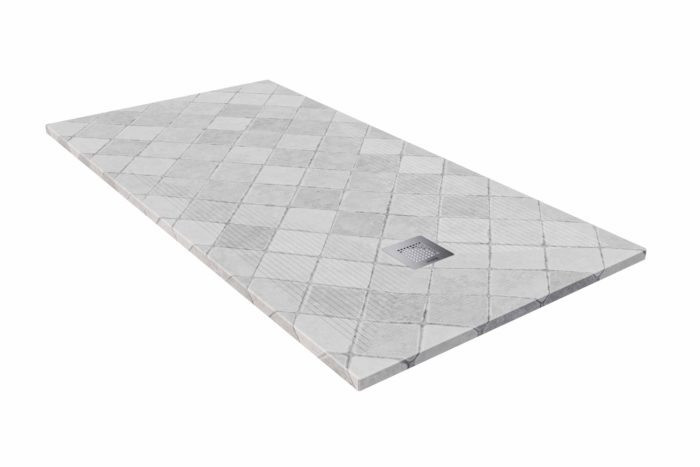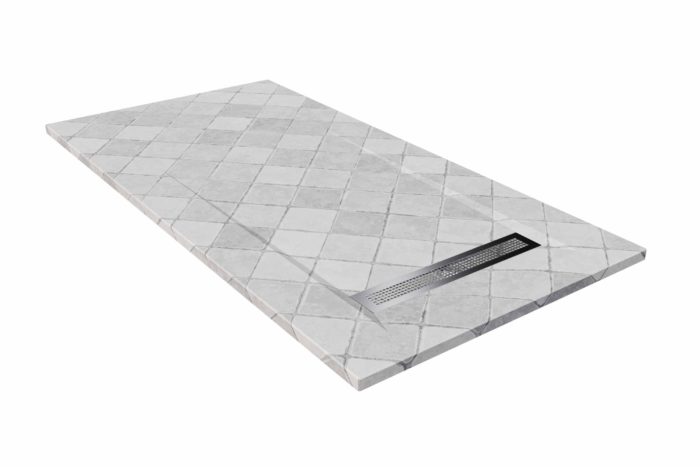 Drain cover available in the step version, as in this layout, and also in the surface version.
Bath trends 2021: Refreshing Creativity
This return with new models to refresh and modernise the Print range fits in with the new bathroom trends for 2021, while also offering you the chance to create the shower tray of your dreams, with a design tailored to your needs. Even if you have never seen it before, we can make it.
More from our Stone collection on our Pinterest.
Other references of interest that could help inspire you, the way they inspire us.