Trends
Marble has a unique appearance, with its different veins and shades of color. Calacatta marble is popular and highly-desirable for its gray veining and its striking whiteness of marble in your bathroom.
Marble has been a trend in decoration for a few years, although it is actually one of those finishes that never go out of style. It can be seen in kitchens, dining rooms and bathrooms, always adding that unique touch to any space.
Associated perhaps with more traditional environments, when returning to interior design showcases it's shown us that it is capable of being contemporary and fitting into modern environments, coexisting perfectly with other materials.
Spaces
In this environment we can see our model Calacatta in a bathroom on a very high floor in the city, with large windows that add a lot of natural light and contrasts with the dark tones both on the floor and on the small tiles on the wall. A sensory model for an elegant and sophisticated bathroom.
The entire Nature collection
The Calacatta model completes our Nature collection. A collection inspired by the waters of different types of natural stone that remind us of marble or granite. We have previously talked about:
All of the above are available with our two drain models:
Step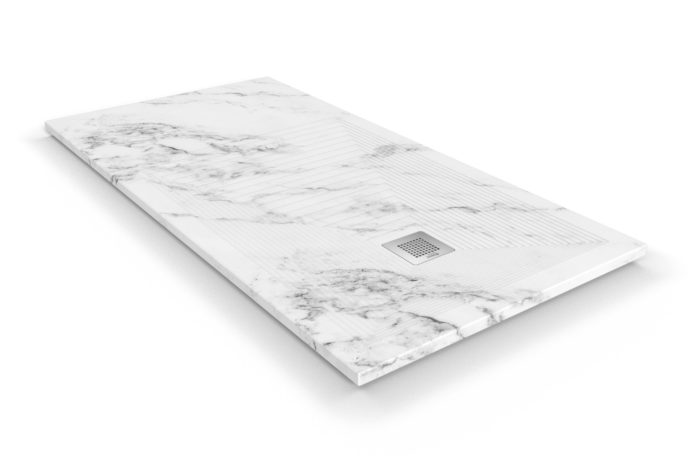 Surface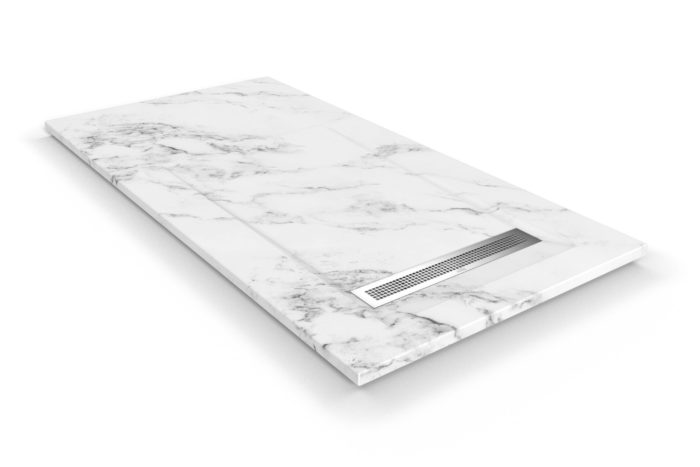 Resistance at its best
Resistance to impact, bending, chemical products, sliding.

This close it looks really resistant!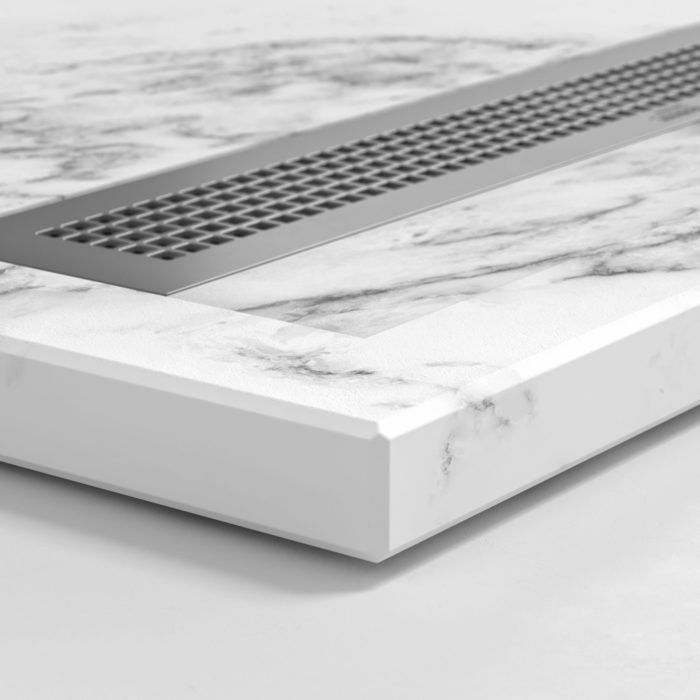 Calacatta shower tray: the elegance and classicism of marble in your bathroom.