Trends
Cubism is another way of seeing objects, a vision of things from a new perspective, using geometric shapes and lines; if we add a touch of pop to all this, the result is a cubist bathroom in which we'll want to hide from the heat to cool off and enjoy a "different" summer.
Spaces
In this environment we see the Pyramid model as the main feature of a modern and contemporary bathroom, with salmon colors that combine perfectly with the chrome, white and details of our shower tray. The chrome-plated drain cover blends between the triangles and stars on our Pyramid shower tray.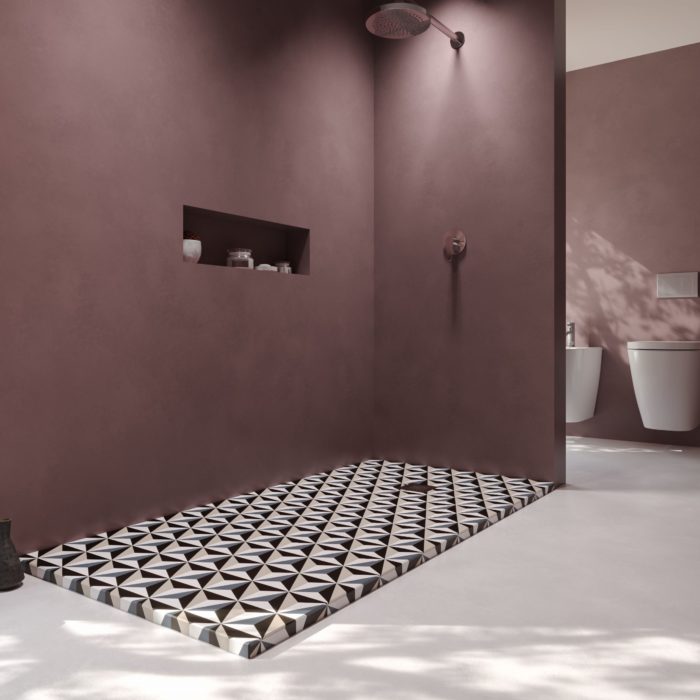 And Pyramid also completes our Deco collection
The Deco collection is full of geometry, whether its lines, stars or cubic shapes. Our Pyramid model completes it.
So to sum up, we've been telling you about:
Like the rest of our collections, it's also available in two drain models:
Step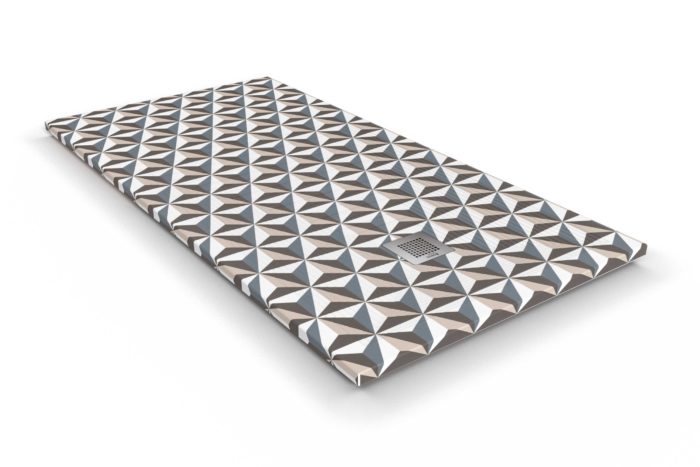 Surface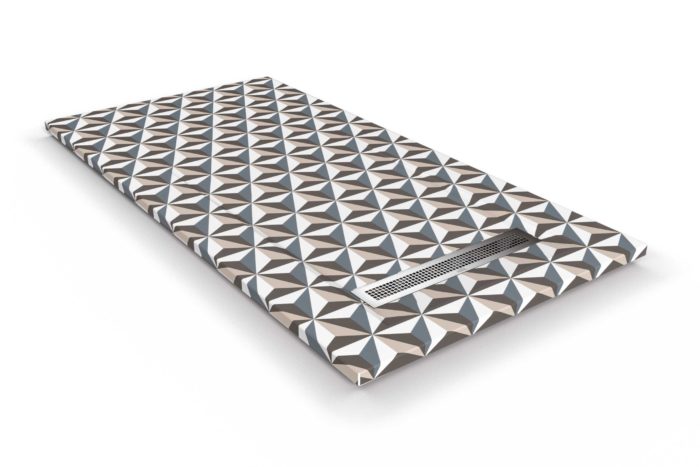 Color chart
Endless finishes
Our Print range allows for an endless design of surface finishes, adaptable to any place and environment.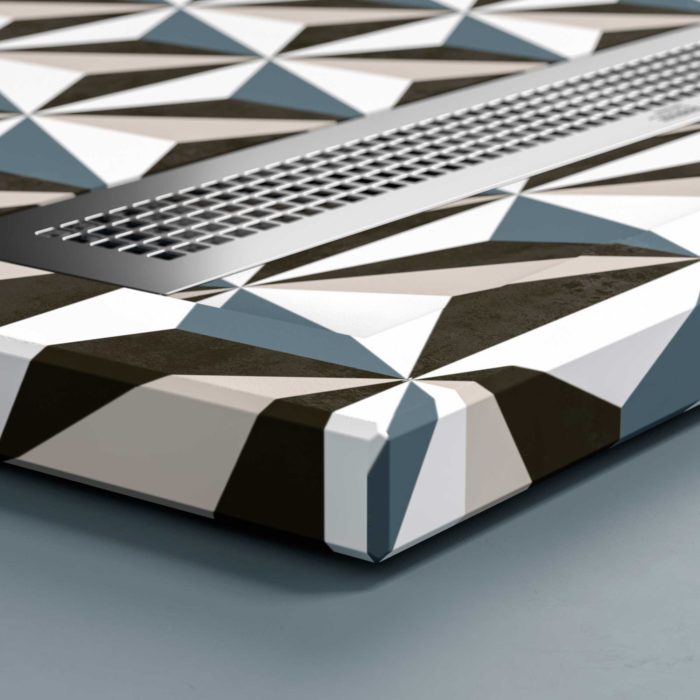 Pyramid shower tray, cubism for your summer
More cubist bathroom ideas at Pinterest.