Trends
This flat in a fashionable Barcelona neighbourhood looks just like you opened your Instagram looking for boho-hipster trends. An apartment shared by young people who follow the latest fashions and like their decor with a really expressive touch of modernity. Which includes the bathroom, of course: step inside and switch off from the urban bustle in a modern bathroom that will change your mood.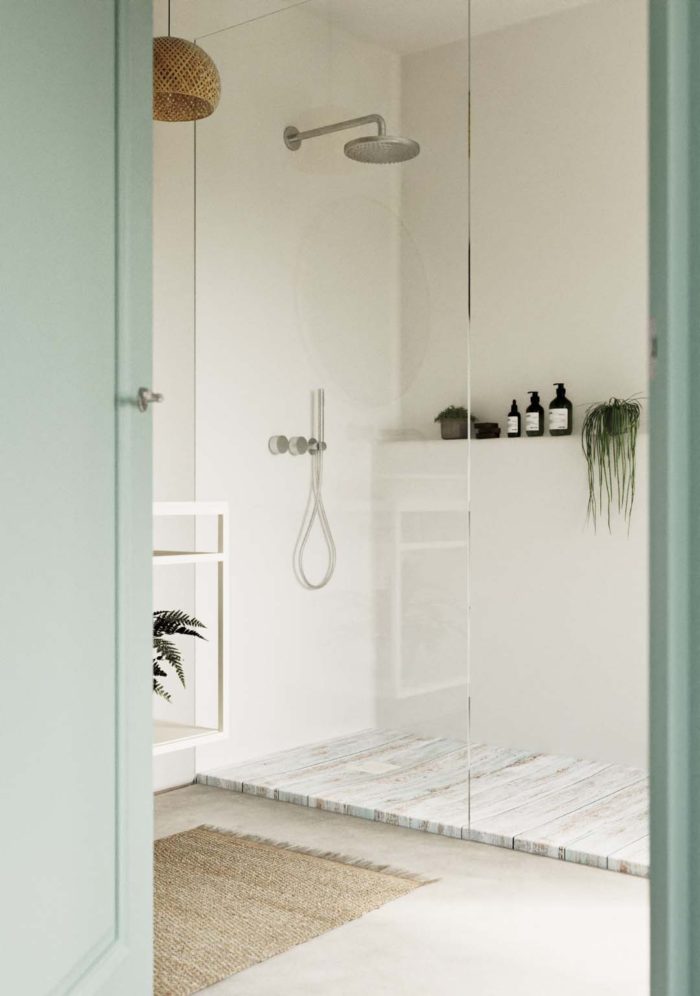 Settings
Our Rustik shower tray with its marbled browns and light green is very much on trend, recalling distressed talcum-based paintwork, and blending in perfectly with this radiant boho-hipster setting: plain walls and floors, accessories in natural fibres and silver taps to match the drainage grille.
Rustik: switch off from the urban bustle – Wood collection
Rustik completes the presentation of our latest model in the Wood collection comprising the shower trays Alberta, Cajun, Ebony, Oak, Rustik and Sequoia. Ebony and Oak have already been extensively featured. And we have shown you Alberta, Cajun and Sequoia in a series of social media posts with settings in the new 2021 trend.
As always, all our collections are available with two drainage models: step and surface.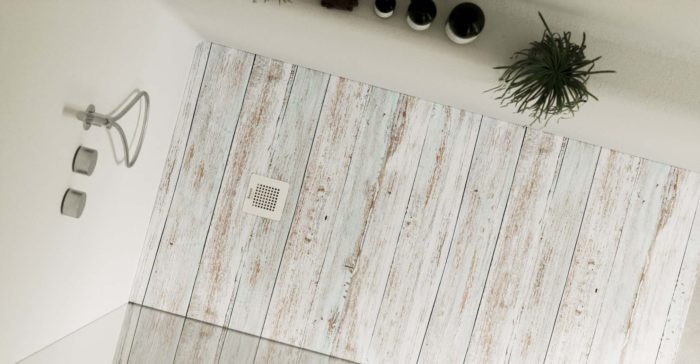 2021 bathroom trends: Refreshing Creativity
These new models rejuvenate and update the Print range to fit in with the latest 2021 bathroom trends, while offering you the chance to create the shower tray of your dreams, with a design tailored to your needs Even if you have never seen it before, we can make it.
More from our Wood collection on our Pinterest.
Other references of interest that could help inspire you, the way they inspire us.