Trends
When you think of a wild forest, you imagine steamy tropical woodlands, full of mainly broad-leafed vegetation… An idyllic image of a bathroom ritual; showering in harmony with nature beneath a banana plant leaf, simplifying rituals. A real return to our roots.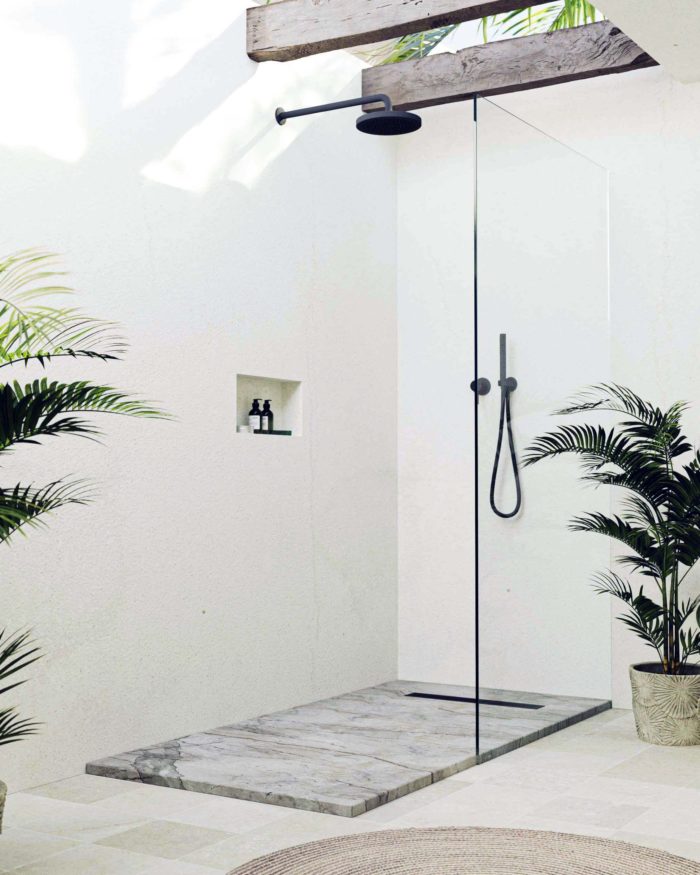 Atmospheres
Our Wild Forest shower tray inhabits a setting which reveals the nature within, with glimpses of the nature outside. The transparent screen and white surroundings focus on the flora.
Black taps to match the drainage grating; available in the step version, as well as the surface version seen in the photo below.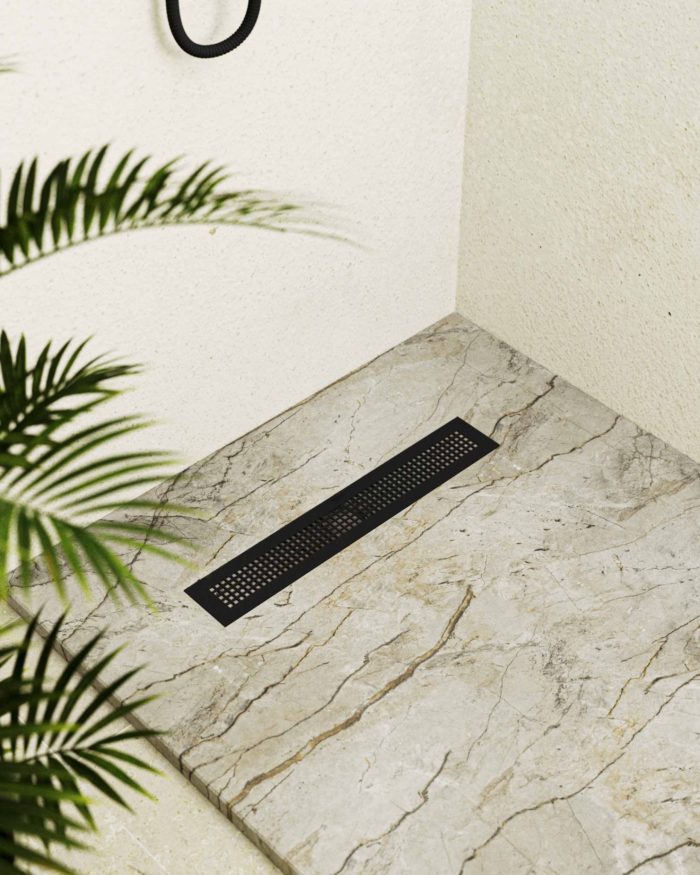 2021 bathroom trends: #newgeneration
These new models rejuvenating and modernising the Print range fit in with the latest 2021 bathroom trends, while offering you the chance to create the shower tray of your dreams, with a design tailored to your needs Emphasised even further in our new collection: Even if you have never seen it before, we can make it.
We have proceeded from the black and gold of Obsidiana, to the white marble of Borghini, the mimetic Lunar and cracked Splash between the two of them, to arrive at full colour with the refreshing tutti-colori Stracciatella.
Creativity has no limits in this new series of shower trays not included in the current catalogue collections.
More 2021 bathroom trends on our Pinterest.
Wild Forest – Back to our roots. Here we offer some intriguing reference points which served as our inspiration. We hope that like us, you will also find in them a world full of possibilities.